Backlinks Management: All You Need to Know
Many link builders will focus on getting more links, only to neglect the importance of managing them properly. Links can be lost or broken for various reasons, such as website owners deleting them, typos in the URLs, or adding nofollow attributes.
These issues can hurt your SEO performance and your return on investment. Luckily, you can prevent or fix these problems if you act quickly and proactively.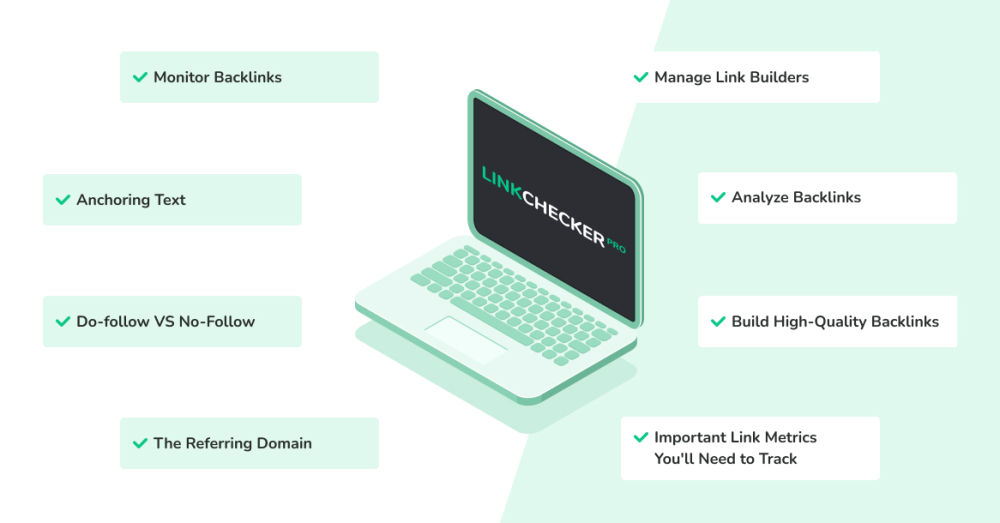 But you can only do that if you have a reliable way to monitor and track your links on a regular basis. In this article, we'll show you how to manage your links effectively and introduce LinkChecker Pro, the ultimate backlink management software for professional link builders and teams.
What Is Backlink Management?
Backlink management is the process of dealing with any issues that impact your backlink profile. These issues can include broken links, low-quality links, spammy links, or unnatural links that can harm your site's reputation and ranking. Backlink management is not always about dealing with negative impacts.
It's also about ensuring that you get the most benefits from your links. This means finding additional ways to optimize your links, such as reaching out to linking sites and requesting better anchors, updating your content to match the link context, or creating more link-worthy content to attract more links.
Why Bother Managing Your Links?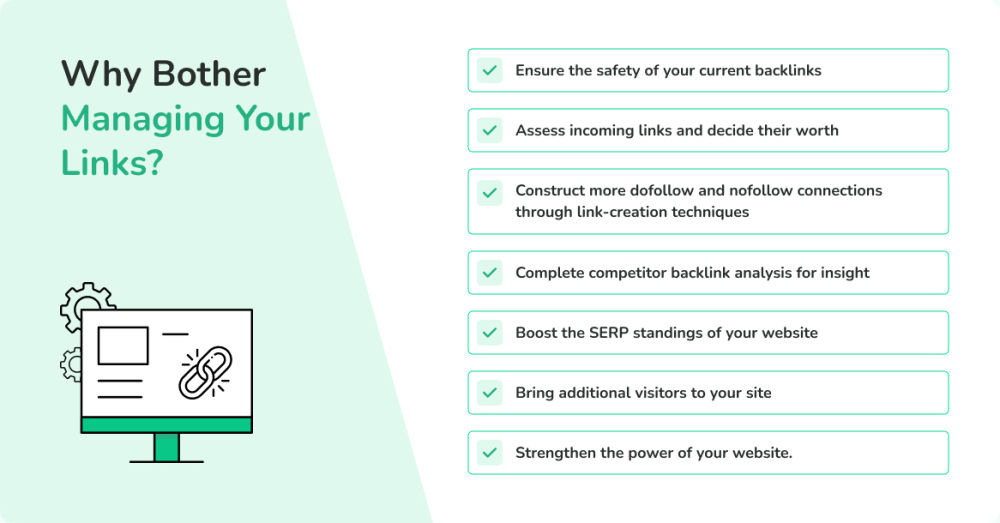 Paramount to website rankings is the accumulation of high-quality backlinks. Building and maintaining as many links as possible is necessary to ensure success.
There are numerous explanations for why this effort should be actively pursued; some primary motives include the following:
Ensure the safety of your current backlinks

Assess incoming links and decide their worth

Construct more dofollow and nofollow connections through link-creation techniques

Complete competitor backlink analysis for insight

Boost the SERP standings of your website

Bring additional visitors to your site

Strengthen the power of your website.
Link Quality
The importance of link quality cannot be understated. Having good-quality backlinks is essential to bolster a site's ranking. If your website has numerous 'trash-links' associated with it (links of low quality), this can damage your site's authority status in the eyes of search engine algorithms.
The text you make clickable – the hyperlink – should be pertinent to the page connected to it. This is known as anchor text, and Google rewards websites more highly when their anchor text is precise. In simpler terms, if a searcher clicks on a link that reads "baby toys", they ought to be brought to a page with content directly related to baby toys.
Performing regular inspections on your anchors can ensure that the connecting links remain relevant and of good quality. You can guarantee their integrity and value to your overall work by routinely assessing these connections.
Broken Links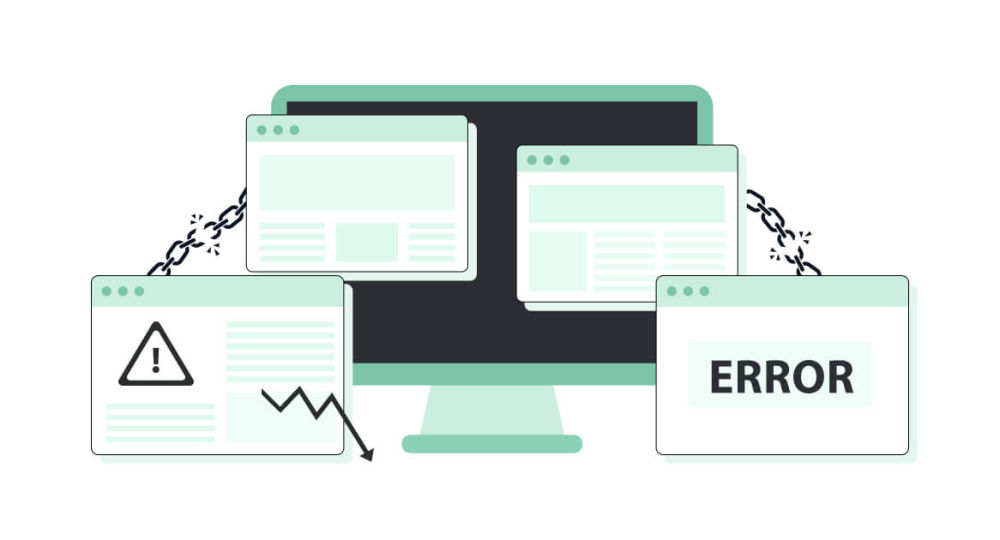 When a backlink is not operational, this is known as a broken link. This can be due to several causes – most frequently, it is because the website you've linked to no longer exists, or the linking URL has been altered and the old one not rerouted.
A broken link can be detrimental in multiple ways. From a user experience standpoint, when someone clicks on an expected page but is instead taken to another or, even worse, slapped with a 404 error page (page not found), the situation is far from ideal. Additionally, it sends an unfavorable signal to Google about the upkeep of your site; this can adversely affect your site's rankings.
Backlink Types: What's the Difference?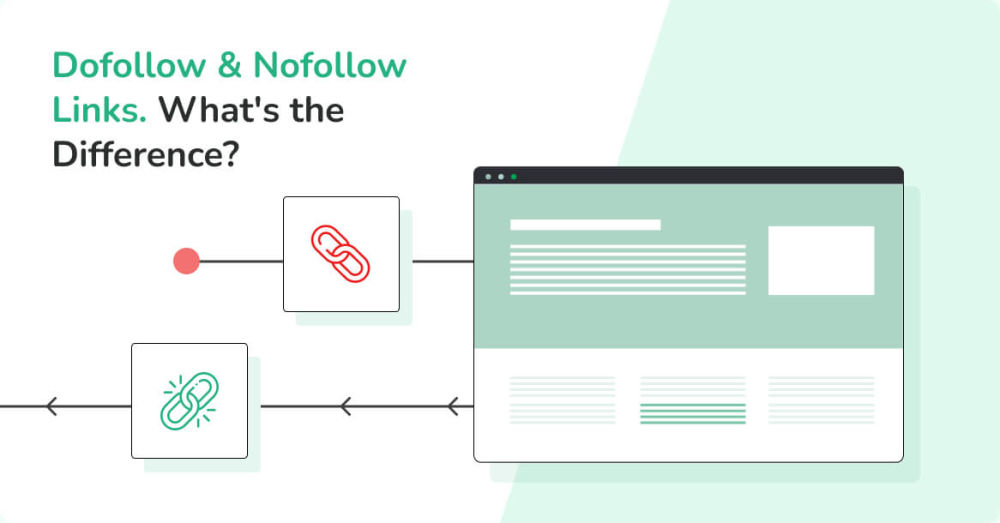 A key type of backlinks that website owners highly covet is dofollow links. These links pass along what is known as "link juice". This juice can help to boost the authority and trustworthiness of the receiving website, thus increasing its ranking in SERPs. As such, these kinds of backlinks are precious and should be sought out.
Nofollow links are not a means for passing on link juice. They are mainly employed to deter spammers from obtaining too many backlinks from your website by signaling search engine crawlers not to trace them. Although nofollow links are considerably less beneficial than dofollow ones, they still provide some SEO worth.
Text anchors are merely one method of creating backlinks; image and JavaScript links can also be employed. Google can index both types of these links, with the potential to generate link juice depending on if they are dofollow or nofollow. The difference between the two is that image links are embedded within an image, and JavaScript links can link to a website or another web page.
Why Is Backlink Management Important in 2023?
In 2023, backlink management has become even more critical for SEO success. With the rise of new technologies like artificial intelligence (AI), search algorithms are becoming increasingly sophisticated. As a result, website owners need to stay ahead of the curve by proactively managing their backlinks.
By monitoring and controlling incoming links, web admins can ensure that they're only receiving high-quality links from authoritative sources. This is essential for achieving higher search visibility in search engine results and driving traffic to your website. In addition, there are a variety of SEO tools available to help with backlink management.
Tools like LinkChecker Pro can be used to analyze link profiles, monitor competitor backlinks, identify new opportunities for link building, track progress over time, and more. With the right tools in place, you can optimize your backlink strategy quickly and efficiently—ensuring maximum ROI on your efforts.
Why Use Link Checker Pro to Manage Backlinks
Monitor Backlinks
It's never been easier to monitor your backlinks than with LinkChecker Pro. It allows you to flag any issues that arise with existing ones – all from one convenient source. Streamlining the link building process has never been simpler.
Manage Link Builders
LinkChecker Pro is also an excellent tool for managing your team. Its powerful features can help you keep an eye on how many connections are being made each week by the people you've enlisted to build up links to your website. This way, you'll always be able to stay on top of progress and ensure that everyone's work pays off with the desired results.
Analyze Backlinks
The tool also allows you to assess your backlinks thoroughly. It provides you with current and relevant data on the quantity and caliber of your backlinks, any modifications made, their types, anchors, tiers, and much more. Additionally, it enables you to manage various projects concurrently.
Build High-Quality Backlinks
Domains, URLs, and IP addresses are evaluated in bulk analysis. It also reviews the URLs for their navigability, indexability, and presence in Google's index. Furthermore, if users link up their accounts, it is possible to integrate Ahrefs and Majestic.
Important Link Building Metrics You'll Need to Track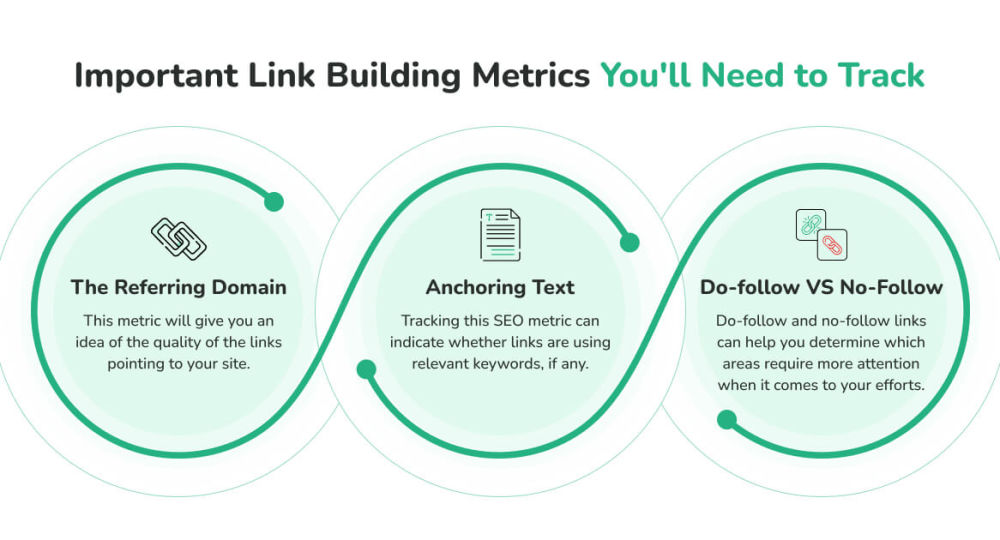 Before we plunge into utilizing our tool to take care of your backlink management, it's beneficial to glance over which SEO metrics are essential to watch.
Referring Domains
The first metric to take into account are referring domains. Consider the details of each website that links to yours; this will give you an insight into the quality of links pointing to your site and make it possible for you to delete any referring domains that may harm your rankings.
Anchor Text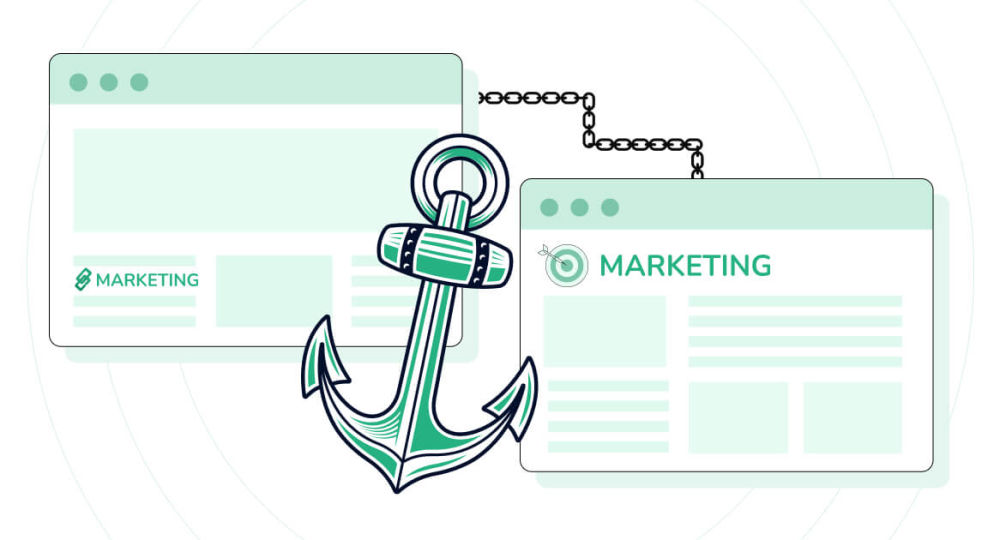 The connecting words or phrases that link to your website are called anchoring text. Keeping track of this SEO metric can indicate if relevant keywords, if any, are being used in the links. Though you may not have much influence over this, it has been known that people will be willing to alter their anchor text upon request.
Dofollow VS Nofollow
Knowing what proportion of dofollow and nofollow links you have is wise. This can help you determine which areas require more attention when it comes to your efforts.
How to Maintain a Healthy Backlink Profile that Search Engines Love
Keeping a healthy connection profile is one of the most important ranking factors for any website that wishes to gain a good standing in search engine results. To guarantee your links remain advantageous, you must repeatedly review them and ensure that none leads to unfavorable rankings.
This can be achieved by regularly assessing your link profile and making necessary modifications. You can quickly check your backlinks through tools such as LinkChecker Pro.
How to Manage Your External Links Using Link Checker Pro
LinkChecker Pro has a feature that addresses each stage of the link-building process:
Backlink Analytics

Performance Review

Alerts & Reports

Batch Analysis
1. Protect Existing Links
Almost every SEO pro emphasizes the importance of safeguarding your existing links. LinkChecker Pro's Backlink Analytics feature offers you a quick overview with user-friendly graphs that comprehensively understand your overall performance.
With this easy-to-understand feature, you can monitor backlinks and observe any that vanish or have issues. As a bonus, you can inspect each case more thoroughly directly within the program.
2. Review Incoming Links
The second phase of SEO backlink management is evaluating the inbound links. This entails assessing the standards of connections pointing to your website and wiping out any that can bring about rank-damaging effects.
To get to the performance assessment tab from Link Checker Pro, click on the symbol with two figures in the top right corner of your homepage. From here, you will be able to check out a speedy bar graph summary of specific links, plus an extensive analysis of anchors and link types.
3. Build More Links
The third phase of backlink management involves increasing the number of strong anchors that point to your website by employing link building tips. Anchors play a vital role as it's what Google checks to better understand the linked page. Using exact match anchor text is important. But it similarly helps if you use other keyword synonyms that tell Google what the page is about. As you gain more links, you need frequent alerts and reports to provide real-time notifications about new and defective links, which can be tailored for delivery to your email or mobile phone at specific intervals throughout the week.
Additionally, the batch analysis offers insight into which websites provide beneficial backlink juice to your website, allowing you to determine where best to allocate resources.
4. Competitor Backlink Analysis
The fourth stage of backlinks management involves assessing your competitors' links and attempting to acquire them. Batch analysis can help you achieve this goal, giving you SEO data that can then be used to identify new possibilities for backlink building. Ask any SEO professional, and they'll tell you the importance of competitor backlink analysis.
Backlinks Management: What SEO Tools Do You Need?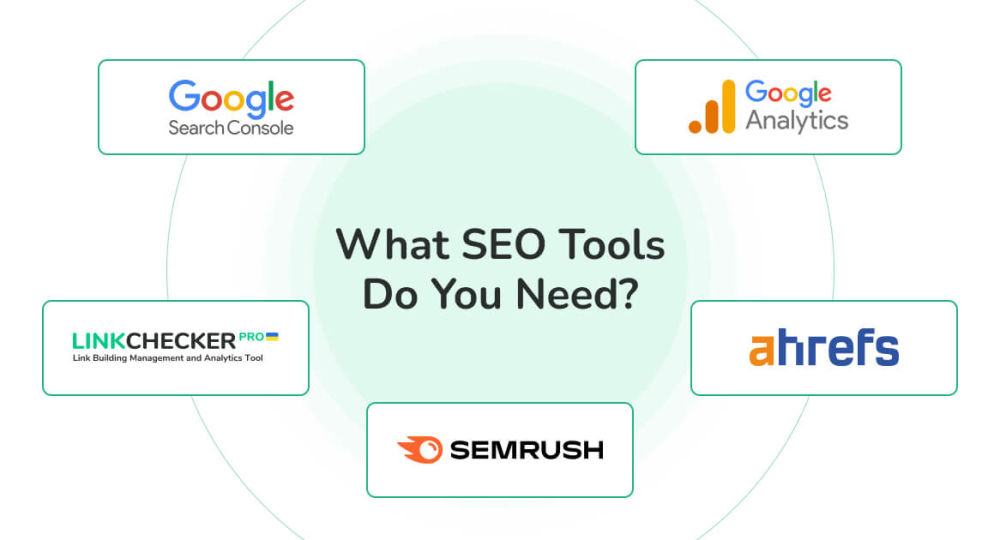 With SEO becoming increasingly complex, it is essential to understand which tools are necessary to manage your backlinks and which can be disregarded.
Free Tools
If you don't have to pay, why not take advantage?
Google Search Console. You can access this service without having to shell out any money, and it gives you insight into the search engine's data on your website.
Google Analytics. It allows you to monitor your organic growth from the SEO strategies you have implemented.
Paid Tools
If you're looking to get ahead, investing in a comprehensive backlink management system is the way to go. It will be an added expense, but the return on investment can be massive. You'll see your website climb up the rankings with relevant keywords and ultimately gain more revenue.
LinkChecker Pro. Why not try an all-inclusive tool for managing your backlinks that is user-friendly and comes with a wide range of features that make it easy to manage linkages?
Semrush. This solid platform gives you the knowledge to select the most relevant keywords for your chosen niche. With this tool, you will have the resources necessary to thoroughly analyze your field from day one of SEO optimization.
Ahrefs. This popular site provides users with comprehensive information about their competitors and how they can beat them in the game of SEO ranking success. Utilizing Ahrefs gives access to research on keywords, checking website audits, and tracking ranking.
Some Tips on Backlink Management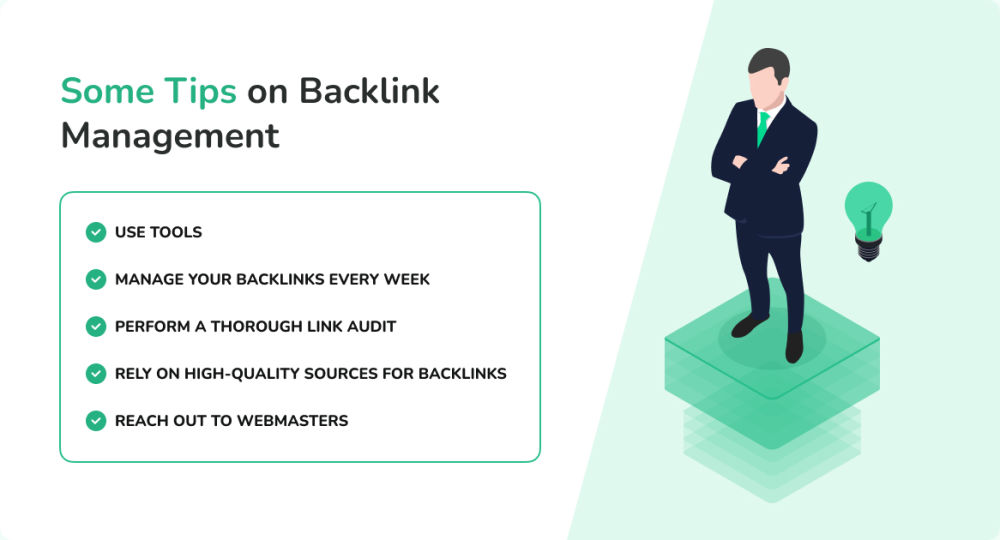 We know it can be tricky to manage backlinks if you need to learn the basics of backlink management. This section will provide tips on optimizing your backlink profile effectively to get the most out of it.
Use Tools
Backlink management tool can help you stay on top of your link building activities by monitoring incoming and outgoing links over time. With these tools, you'll see which sites are linking to yours, how much link equity they bring, and even how many other sites are linking to them.
You can also use these tools to keep track of any changes or updates with your external links, allowing you to adjust the strategy for your link building campaigns as needed. Additionally, these all-in-one platforms will provide valuable insights into the types of content that are getting linked back most often so that you can focus on creating more of it.
Manage Your Backlinks Every Week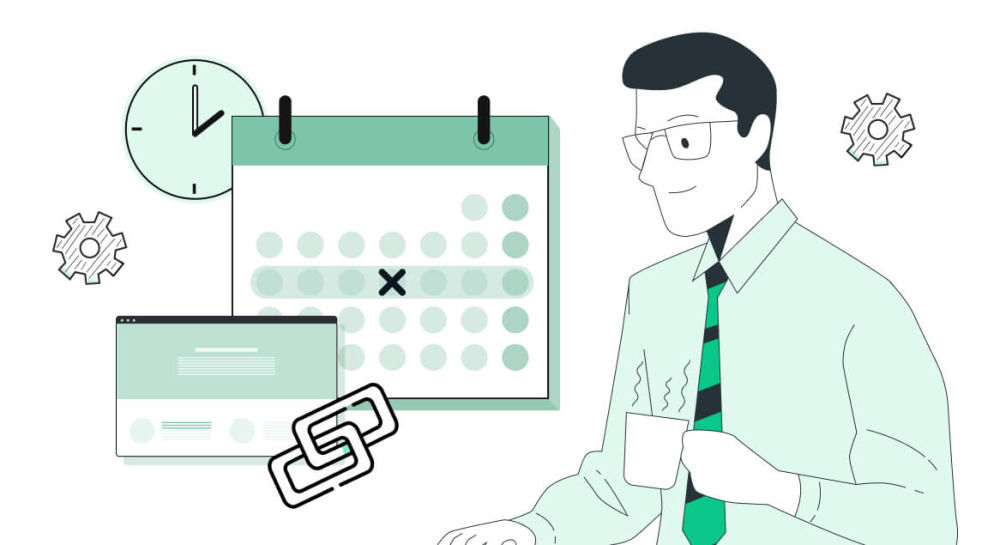 It's essential to keep track of the quality and quantity of your backlinks weekly. Monitor where they come from and their relevance to your website content to ensure that all incoming links are from trusted sources and relevant topics. This will give you insight into how effective your current backlink management system is working for you and help you identify any potential issues.
Once you have identified the sources of your backlinks, analyze them for relevancy and trustworthiness. If any links are irrelevant or from a source that does not meet Google's quality standards, it may be worth considering removing them or replacing them with more reliable ones. It is also essential to check if there are any broken links in your profile, as this can lead to poor SEO rankings.
It is also crucial to manage the anchor text of each link and ensure that it is relevant to the content on which it appears and conveys accurate information about your website. This is essential because it allows Google to understand your page's content and relevance better. Managing backlinks every week can also help reduce the risk of penalties imposed by Google for any irregularities or inaccuracies found within them.
Perform a Thorough Link Audit
A comprehensive review of all external links pointing to your website can help you identify low-quality or spammy links that could harm your search engine rankings. To start your audit, use backlink manager software like LinkChecker Pro to crawl and analyze your domain's backlinks.
This will give you a better idea of where they're coming from and how they might affect your SEO performance. Look for backlinks from sources unrelated to your industry, websites with low domain authority, or other red flags.
If you find any links that could negatively impact your rankings, contact the site owner and politely ask them to remove the link in question. If they refuse, use Google's Disavow Links tool, so their connection won't influence your placement on search engines.
Rely on High-Quality Sources for Backlinks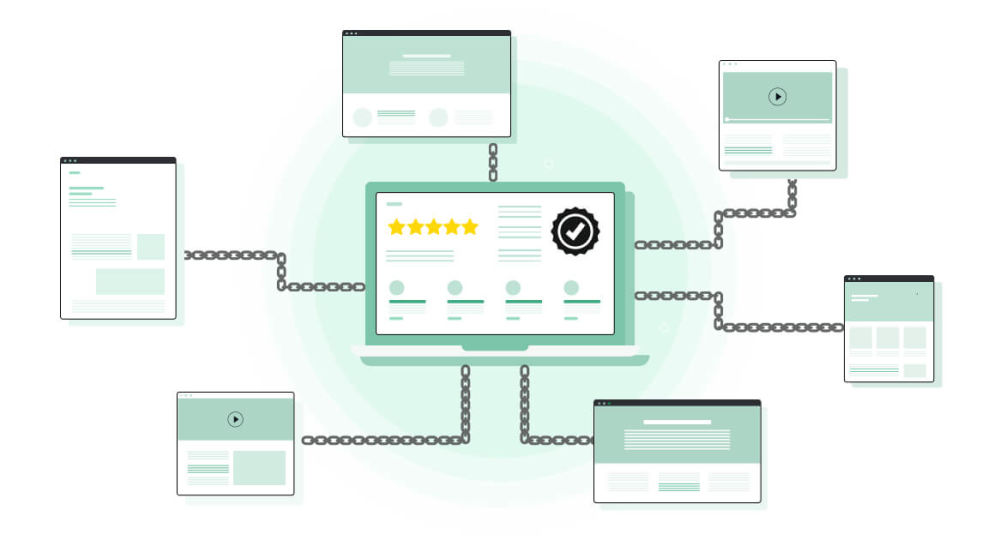 Links from reputable websites can help boost trust and page authority in the eyes of search engines, so aim to build relationships with these sites through content collaborations and guest blogging opportunities. Some ways to kick-start this link building strategy are:
Reach out to influencers in your niche and offer to provide them with valuable content

Take a look at what kind of backlinks your competitors have and try to replicate it

Utilize guest blogging opportunities

Network on social media by engaging thought leaders, experts, and other professionals in discussions about topics related to your business or industry

Join relevant LinkedIn groups and forums to get your brand noticed by other industry professionals

Utilize good-quality directory sites

Promote trust between you and potential customers or partners by responding to any comments or feedback on your website or social media accounts
By following the tips above, you can build relationships with high-quality sources and gain backlinks for your website.
Reach Out to Webmasters
If you find links that no longer point to your website, don't be afraid to reach out directly and ask them to update the URL. This kind of proactive outreach can help ensure that all of your backlinks are up-to-date and working correctly.
When contacting web site owners, it helps if you provide them with as much detail as possible about the link that needs updating – this will make their job easier and help ensure that they update the link correctly.
You should also include a friendly yet knowledgeable tone in your message, as this will help the admins understand the importance of updating the link. Of course, you can streamline this process using a tool like LinkChecker Pro, which makes it easy to track and analyze your backlinks and quickly identify any issues or broken links.
Conclusion
Search engine optimization is a complex and challenging process. Different approaches work for different sites, so what works for one may not be effective for yours. Backlink building is essential to your site's rankings, and consistent attention must be paid to them for success.
LinkChecker Pro provides an extensive suite of tools to assist with backlinks management, which makes it a great choice if you want to take your SEO strategy further. Why not get started with a free trial to test your link-building skills today?