If you are in need of an effective, resourceful, and creative SEO dream team, there's nothing wrong with seeking advice on how to manage an SEO team from the very beginning. You'll be able to achieve the desired results in the shortest amount of time if you're armed with practical recommendations.
Starting an SEO team from scratch is not difficult; all that is required is a thorough understanding of the process. You must surround yourself with the right team members, manage their work correctly, set the proper goals, and use special tools to reach them. For example, link builders need a powerful backlink management tool to cut down on their daily tasks and help them plan their outreach strategy.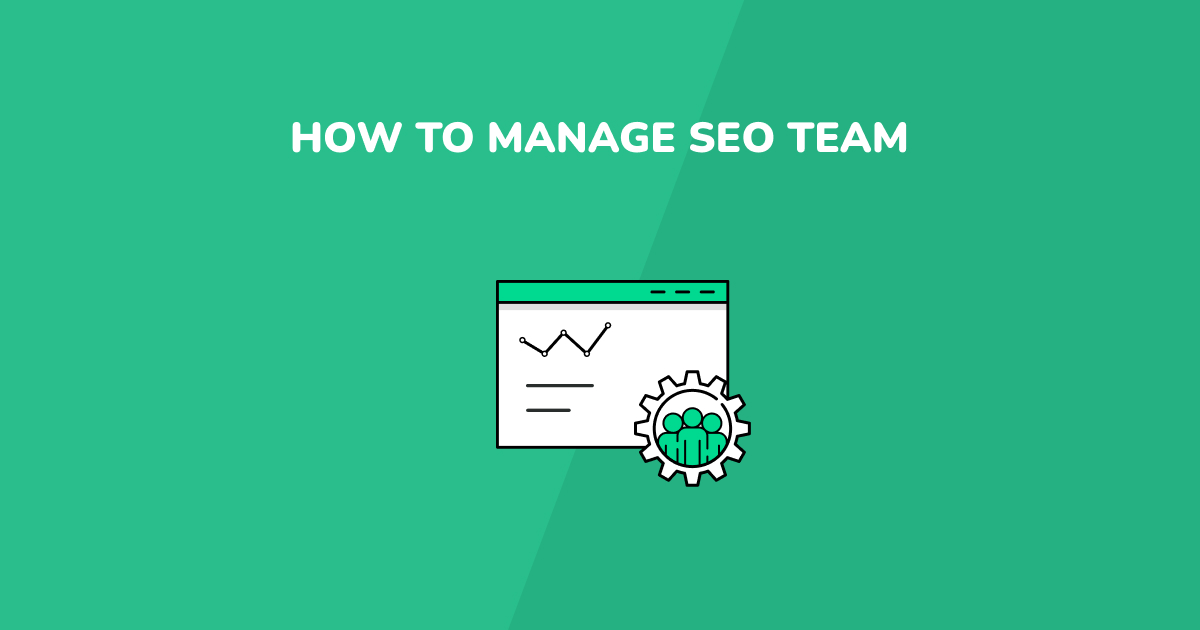 But succeeding in SEO team leading can also be a challenge for someone with experience managing an in-house team or SEO agency. This guide is aimed at assisting you in resolving any issues regarding building and guiding the SEO team in order to make its workflow efficient and run smoothly.
Choose the Right Specialists for Your SEO Team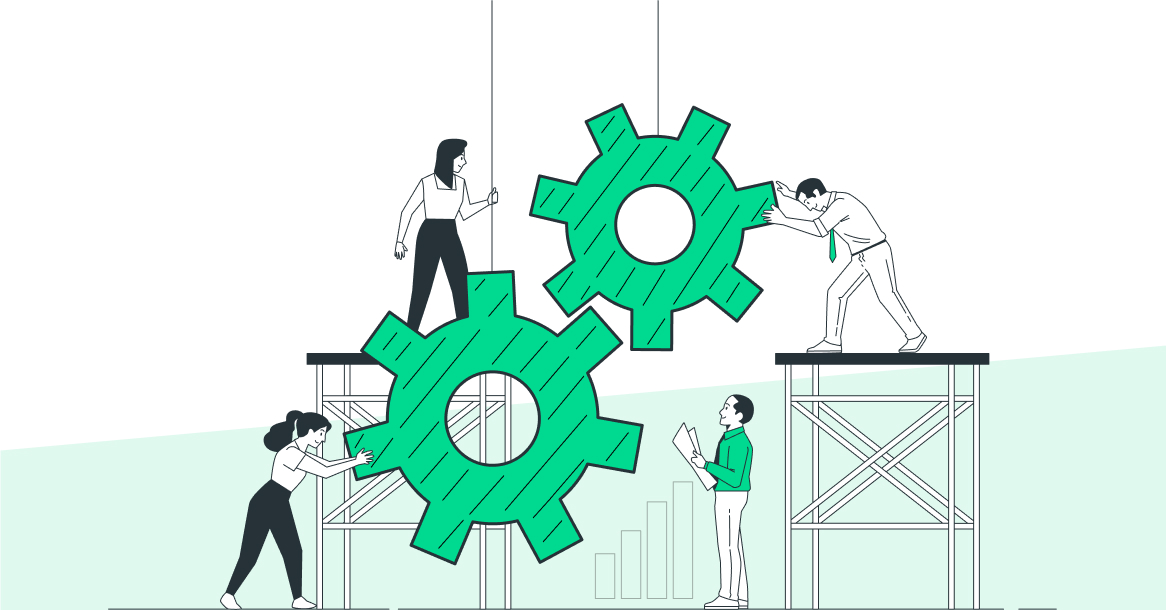 First and foremost, to learn about managing an SEO team, ensure you have proficient specialists to rely on. While choosing them, consider your business priorities and the organization's capabilities. When composing a team, choose individuals with technical and creative SEO skills. Such a team will perfectly complete various interesting and complex tasks, performing in synergy.
A well-built team consists of SEO specialists, web developers, outreach and link building experts, SEO managers, and content creators like copywriters or proofreaders. If your team is strong, they're agile in reacting to new information, focusing on it, smartly combining their strengths and experience, and quickly adapting to plans. Remember to include all of your employees in important business decisions, like the launch of a new product or the start of a project in content marketing area. The company's goals will be met by such an in-house SEO team that builds and tweaks an SEO strategy and measures the results.
Where to Find?
Once you know what individual team members you need, you can start looking for them and interviewing them. The most common issue arising about gathering highly transparent team is where to search for your desired talents.
There're many sources to tap for finding employees for your SEO organization. These include placing ads on online job sites, asking friends, family, and colleagues, and working through talent agencies. Consider searching regular team members through the following convenient platforms:
Zip Recruiter and Indeed are good resources for placing general job listings.

Mediabistro and ProBlogger are helpful sites for finding authors and proofreaders to create content.

Upwork and Fiverr are fine if you're looking to hire freelancers at a reasonable price.

LinkedIn Jobs is best known as a professional networking service, as its search function can help you find job seekers with the required skills in digital marketing and location.
When you post to job boards, remember that the quality of potential employees you attract to your future SEO department is directly connected to the quality of job listing. Higher-quality candidates won't apply if you post a dull or off-putting job vacancy.
How to Choose Team Members if You Don't Know SEO?
Unsure of the search engine optimization procedure itself but curious about how to manage an SEO team and find top candidates? In that case, learn about each professional's job duties in general. For example, you can read about Linkbuiding for beginners to provide yourself with knowledge about backlinks' importance for the site. After that, hiring and managing linkbuilders will be much easier.
One common and effective hiring strategy is to look for people based on their overall skill set and then train them in your specific requirements and workflow. You can also check for portfolios or previous clients' references if there're any. It'll help understand what kinds of projects candidates were involved in earlier and whether their general work experience aligns with your project values.
Ask the candidate to complete a simple test task. It'll allow them to demonstrate that they're qualified for the position they're applying for. It can be something like a site audit for an SEO specialist or a link article for copywriters. If the task was completed satisfactorily, conduct an interview and focus on the job seeker's interpersonal skills.
Use Tools for Managing SEO Team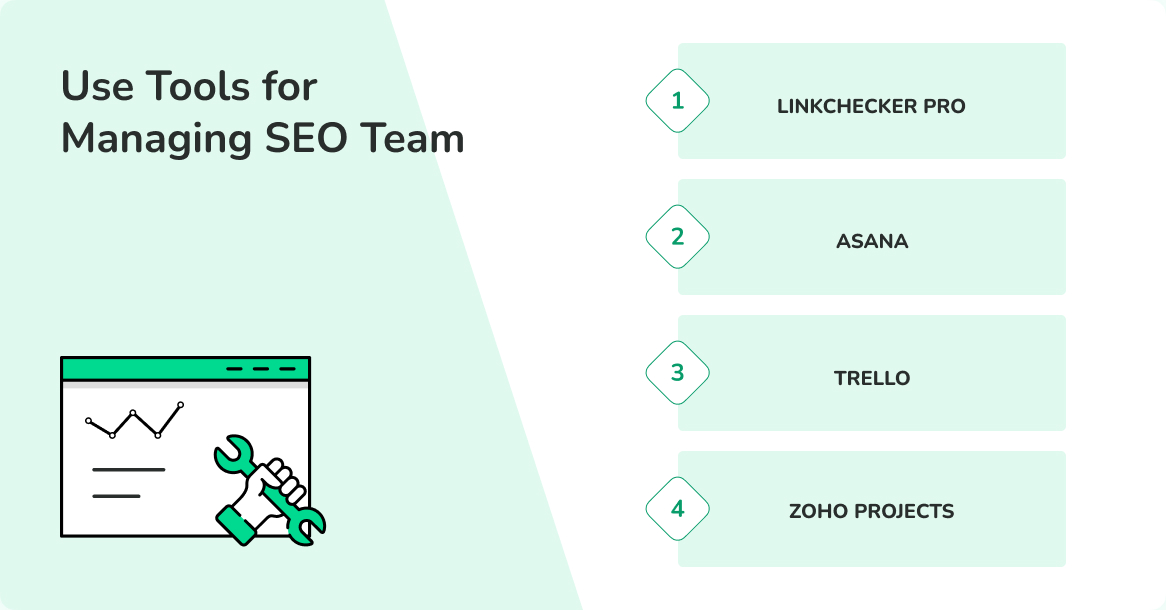 There are many tools that SEO professionals can use to perfectly measure and control the process of optimizing websites. But there's one helpful tool most companies usually forget to implement. In the same way that SEO specialists use SEO tools to do their jobs, SEO managers can use tools to manage their performance effectively. If the first one helps save your employees' time and effort by automating or speeding up some of the time-consuming tasks, the second is useful for preventing project chaos, organizing and delegating tasks, and setting deadlines.
This is a table of tools that can help manage the SEO team's progress much better. Try them to determine which will make the SEO team's performance more focused and productive.
Tool
Features
Trial Period Provided
LinkChecker PRO

backlink monitoring;
a useful link building dashboard;
batch analysis;
performance review of the projects;
assesses the links on a webpage.

On-request trial available
Asana

creating task boards;
setting rules for automating tasks;
integrating with file-sharing platforms (like Google Drive);
creating project templates;
organizing and assigning tasks in lists;
customizing workflows;
tracking a team's progress and workload;
mapping work out over time.

Free plan available (for teams of up to 15 people)
Trello

arranging tasks by priorities;
organizing tasks by boards;
organizing roadmaps for various campaigns;
connecting apps into workflow (like Dropbox or Slack);
setting stages of projects progression ("Done," "To Do," "Doing," or custom option);
delegating tasks by cards with a to-do checklist;
mobile app available.

Free plan available (up to 10 boards)
Zoho Projects

planning projects by developing a tasks breakdown structure;
scheduling, managing, and tracking all the tasks;
tracking each issue's real-time progress;
tracking work hours and billing clients;
visualizing the progress with unique Gantt charts;
mobile app available.

10-day free trial (up to 3 users and 2 projects)
Check out also the Best SEO Tools expert guide by LinkChecker PRO if you need to look at more tools (like Google Search Console) with the detailed descriptions provided, and also remember to explore the LinkChecker service peculiarities. It's constructed in a way to be intuitively simple and useful for SEO experts, link builders, project managers, etc.
Choose Goals and Reach Them
One of the main reasons projects go wrong and take longer to finish is that the set goals are unclear. It's in the best interest of both the employee and the organization to set clear, measurable goals. Yearly goals can be defined for the whole team, while monthly goals are for each subteam. Additionally, it's a good idea to encourage each team member to develop individual weekly goals.
When learning how to manage an SEO team, think about motivation as a key indicator of effectiveness. Goal-setting strategies can enhance employees' motivation, productivity, and optimism in the workplace. If you're office-based, goals can be publicly displayed on the boards. In that way, you bring a sense of direction and teamwork to each team member.
How to Choose the Goal?
You must establish realistic goals, especially at the project's outset. Look at past data and analytics and use that information to predict future performance. Set specific, measurable, and trackable objectives, and analyze your competition.
Regarding the link builders managing, specify the goal correlated to referring domains' authority. The emphasis in the work of the entire department must be on quality, not quantity, which means getting valuable links rather than just getting numerous ones that might be of poor quality.
The constant changes in Google's ranking algorithm can significantly impact SEO performance, decreasing traffic growth or organic traffic conversions. So, be open to change, and remember to review and adjust your goals every three months.
Delegate Tasks to Your Specialists
When managing an SEO team, creating subteams for separate processes is most reasonable. After this separation, everyone in a subteam of the SEO department has a role to play and micro-goals to focus on for the whole team's success, like on- and off-page SEO, etc. By giving tasks to subteams, SEO projects will be more likely to be finished on time and on budget.
Despite strong technical SEO skills, SEO specialists are highly creative individuals. They're independent and prefer to take responsibility for their work and methods. That's why smart SEO management is also about avoiding all the team members' micromanagement, as it leads to common tension.
How to Manage LinkBuilding Team?
Linkbuilding is one of the best ways to improve your company's reputation and boost your future clients' traffic. But you should know that only hiring link builders is not enough. A strong team working harmoniously is more critical than each "star" link builder working separately. That means the link builders managing process is a crucial point itself.
Linkbuilders are often paid based on performance, so they try to create as many backlinks as possible. If there isn't proper management, things like contacting the same site and building links for the same domain or client often happen. Such things cause team frustration and can smash profits. The team lead must implement linkbuilders publishing control and encourage the team to use particular tools to overcome the technical SEO issues and others. Opt for a multi-functional project management tool with performance dashboards and a monthly reporting system to track the team's performance. A well-liked example is the Asana work management platform, which we have already mentioned in the "Team Managament" section above.
Control Linkbuilders Publishing
SEO is a complete solution to generate traffic increase and sales conversions. Thanks to sophisticated SEO strategies and successful link-building techniques, the site will be placed at the top of web search results. When thinking about link building in particular, it's worthwhile to note that control over link builders' publishing is an essential option.
Common concepts for evaluating links include their placement, relevancy, destination, anchor text, and authority prospects. Therefore, many complex tactics and strategies must be developed to benefit from link building. Among the techniques are content promotion, guest posting, creating linkable assets, and the usage of link-building tools like LinkChecker PRO.
The last list point is the most meaningful, as this multipurpose tool is a reliable link helper. It provides its users with services for managing backlinks to make the whole process of working with links less stressful, faster, and more effortless. It's possible to automate and reduce routine tasks, monitor teamwork, build only quality links, and develop a link-building plan. LinkChecker is designed to be easy enough to use by link builders as well as SEO experts, managers, and business owners.
Use Linkbuilding Tools
To finish a project successfully and profit from it in the shortest possible time, there's a need to ease and fasten the project target's completion regarding backlinks. The link builders managing process involves encouraging them to try various link-building tools for that purpose.
For instance, the perfect way to tackle a link monitoring task through a special tool is to enlist the help of a bulk backlink checker like LinkChecker PRO. Make sure you read the 8-step guide that comes with this backlink management service before using it. Then it'll effortlessly help to check the links' status, be aware of the backlink situation, and keep track of progress.
Have as Many Specialists as You Need
Building an SEO team can be challenging in terms of determining how many employees should be hired to achieve defined goals. The section title is the obvious answer, but there are specific things to think about.
The way a company thinks about search engine optimization often affects how an SEO team is put together. Small organizations have a more traditional approach to work, in which everyone performs many different tasks. If that's your case, then there is no need to create a large team. Focus on the employees experienced in multitasking to arrange the workflow correctly.
When it comes to a specialized SEO agency or even large companies, there are separate experts for each aspect and different teams. This is due to the large number of complex tasks, which require more time, effort, and qualification to perform well. That signifies that distracting side objectives are excluded.
To understand the workflow amount, first, determine your goals. The next step is to think over the budget necessary to successfully implement the planned projects. That will provide you with a clear idea of how many employees can complete tasks for the desired outcomes.
Establish Regular Meetings
The full-fledged process of managing an SEO team involves more than just comprehending the right goals or tools; it also involves regular team meetings. It's essential to regularly compare ideas, discuss problems, assign tasks, and share success.
Team meetings are essential for the development of communication skills and SEO team building. If a team has regular meetings instead of just messaging or emailing, it helps them know about the difficulties in advance. So, they'll be able to work together to solve these issues before they cause problems for customers or the business.
Perhaps the most significant benefit of having everyone together in one meeting is creating a "non-stop process." The group's actions are then far more effective than any single employee could have performed on their own, as all the team challenges are monitored and resolved on time.
Track Progress through KPIs
Your success in SEO management depends on your ability to maintain consistent results. Members of an SEO team can only get the results they want if they keep reaching their goals. Set up the right key performance indicators to keep track of your SEO efforts and ensure you're meeting your goals. KPIs will reveal whether the implemented efforts are having the desired effect.
KPIs are measurable numbers that help figure out how well a strategy works and if defined goals are met. Because of this, an experienced SEO manager can set groups of KPIs to track how well the strategy is working and rate the performance of their team members. Such groups might include keyword ranking or conversion rate. Together with the team, identify the SEO KPIs that will actually be completed on time and with high quality.
To Sum up
You may have come across this article because managing SEO team problems is an open and meaningful topic for you as a team lead. Now you're knowledgeable about solving all the crucial points. Still, keep in mind that most workflow problems can be fixed with LinkChecker PRO tools. Once you learn about and use its useful features and functions, you can combine them with the management tips above to make your SEO team work even better.